How to land more reservations at your conference center
With over 250 conference spaces, convention centers, and meeting venues in the Greater Chicago area, you may feel overwhelmed by trying to make your conference center stand out from the crowd. However, we believe you should invest in your meeting spaces because they offer some of the largest revenue opportunities for your venue. When you host a convention, you not only earn revenue on the booking fee—you also have the potential to process thousands of payments from the guests who need to purchase meals, book hotel rooms, plan vacations, and use transportation to see major nearby attractions. Here are some of our top tips to consider while you work to improve your conference center:
Be ready to host a diverse array of events.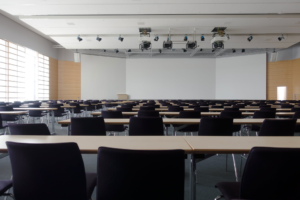 In 2017, the International Association of Venue Managers published some trends which have been changing the landscape of convention centers. One of the most important trends they identified was the shift from events which only need one projection screen and meeting room to conferences requiring dozens of rooms for breakout meetings, vendor exhibition halls, interactive displays and demo areas, cooking demonstrations, live music and art presentations, and more. Event planners are trying to keep up with the growing challenges of keeping attendees engaged, so it is important for your venue to offer diverse engagement opportunities.
You can anticipate these conference needs by building appropriate accommodations into your venue. If your venue lacks smaller rooms which could be used for breakout sessions, consider adding some moveable room dividers to your largest ballrooms. Make sure each conference space has plenty of outlets in a variety of places—for example, instead of only offering electrical outlets in the center of each wall, you may want to have some installed in the floor so exhibitors will not have to use long extension cords or fight for space. Also be sure your rooms offer outlets for audiovisual cables, and consider keeping some collapsible stages on hand which are easy to break down and store when they are unneeded.
Consider the 'day of' needs of your clients.
Hosting a conference obviously requires a huge financial and time investment on the part of the organizers and sponsors, so they need to know you will be able to meet all their needs when it comes time for the big day. Be sure your clients know your conference center is able to provide the necessary cleaning staff, event coordinators, supply storage space, equipment to handle emergency situations, and employees to answer questions from attendees about how to find bathrooms and food.
Your client will also need to know how easy it will be for them to promote themselves on the day of their event. Make sure your marketing materials and website tell clients where they will be able to post signage at your conference center, especially if there are additional branding opportunities on signs and elements you already have in your space.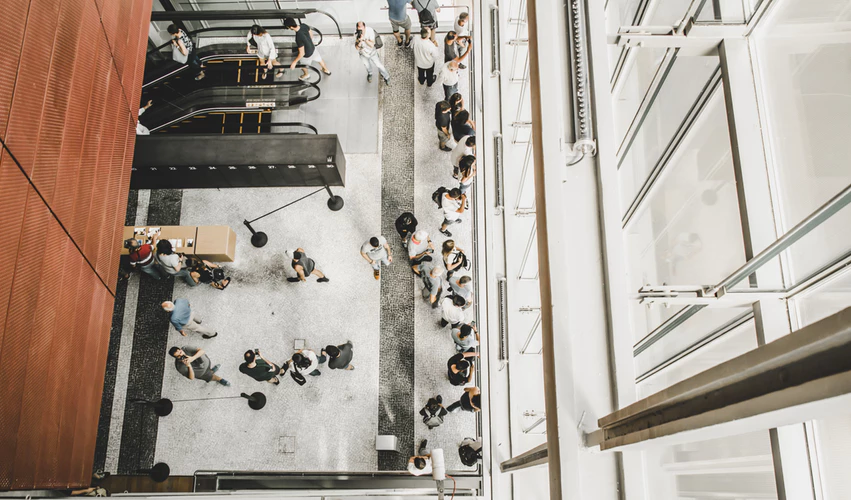 Make everything as convenient as possible for guests.
Many conference hosts plan their events on a recurring basis, so they need to make their conference engaging enough to make attendees want to come back in the future. Your venue space will play a major role in attendee satisfaction. Can your conference center offer any unique conveniences for your clients' guests? Maybe you have an interactive mobile app which helps guests navigate your large facility to find restrooms, places to purchase snacks, and charging stations for their mobile devices. Maybe your center not only offers vending machines with food and drinks, but also unique restaurants that will appeal to 'foodies.'
Although the event organizers are paying to host the conference, it is also important to consider the costs incurred by your clients' guests. If a guest has traveled across the country to attend a short conference, they may appreciate help turning their trip into a longer vacation. If your conference center offers discounts at nearby hotels, transportation to local sightseeing attractions, or vacation packages to help guests with their trip planning efforts, be sure you notify potential clients about these opportunities.
Finally, ensure your conference center contributes to the image clients want to portray.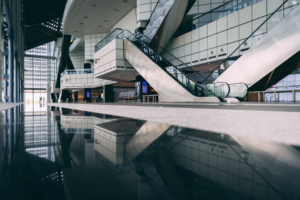 This may seem like a challenging task because your center probably hosts a wide variety events each year, ranging from artistic performances to comic cons to professional development conventions. However, your conference center can look appealing to any potential client if it is clean, safe, and visually appealing. Try to choose materials for your flooring and wall coverings which are easy to clean and which have long lifetimes. Make sure you hire and retain a large enough staff that each employee is able to perform a thorough cleaning job without feeling pressure to rush to their next task. You should also keep all walkways, parking lots, and garages well lit during evening hours so guests feel safe walking outside at the end of a long day.
There are some maintenance tasks which should only be handled by certified professionals. For example, you may want to hire a professional safety inspector to ensure your building is up to fire safety codes. You also may want to employ a professional window cleaning company to keep your glass windows, doors, and panels clean, especially if your building has high ceilings and multiple levels.
For more information about how to keep your conference center's windows looking clean and clear, please contact us for a free pricing estimate.
Follow Us: 
Share: