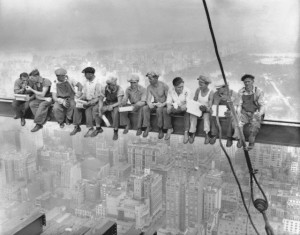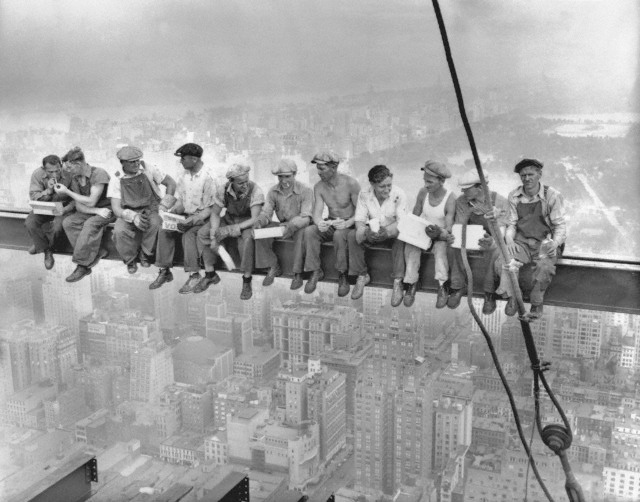 Remember this famous photo of the workmen having lunch? The one sitting on the beam in the New York City skyline? Of course you do! It's a classic photo by Charles C. Ebbets and has a storied reputation. The workers were atop the RCA Building at Rockefeller Center during its construction, with no safety harnesses, obviously a dangerous job. It makes us wonder what other dangerous jobs are. So we did some digging and below are the top 10 most dangerous jobs according to Time Magazine (in descending order; bottom is most dangerous).
Construction Laborers
Farmers, Ranchers and Agricultural Managers
Drivers, Sales Workers and Truck Drivers
Electrical Power Line Installers and Repairers
Refuse, Recyclable Material Collectors
Structural Iron and Steel Workers
Roofers
Pilots, Flight Engineers
Fishers, Fishing Workers
Loggers
We can't believe hi-rise window cleaning isn't  on the list. Obviously they haven't seen this episode of Dirty Jobs. Or the list maker forgot about us. Or maybe we and our colleagues are doing well with workplace safety and it's no longer considered dangerous. Maybe we should be on the scariest list, instead!
Now back to the famous photo. Did you know there is an entire documentary on the men in the picture? It's available on Netflix and here's a link to the Internet Movie Database for more information. We think it's something any history buff would love!
Follow Us: 
Share: