At Innovative Window Cleaning, our priority is ensuring the aesthetics of your building look incredible. While we specialize in providing a streak free shine to your windows, there are plenty of other factors to consider as you create an impressive look for renters and visitors of your office building. Here are some of the most important aspects to keep in mind:

Window Options
Although most commercial building owners primarily consider the energy efficiency and functionality of their windows, it is important to remember that windows also contribute to (or diminish) the overall appearance of your property. Some of the most common window options include:
Hung sliding windows — These allow your tenants to open and close the windows so they can choose to enjoy the fresh air and sounds of the city throughout the day.
Tilt turn — These windows also open, and may be more practical for your business, as they are easier to clean and reduce the risk of breaking and entering after hours.
Horizontal ribbon — These windows create a blended, cohesive feel for the outside of your building. Even if each office is separately rented by different organizations, your building can look like it holds just one or only a few large companies.
Other non operating windows — These do not open, and they come in several designs to suit the personality of your building.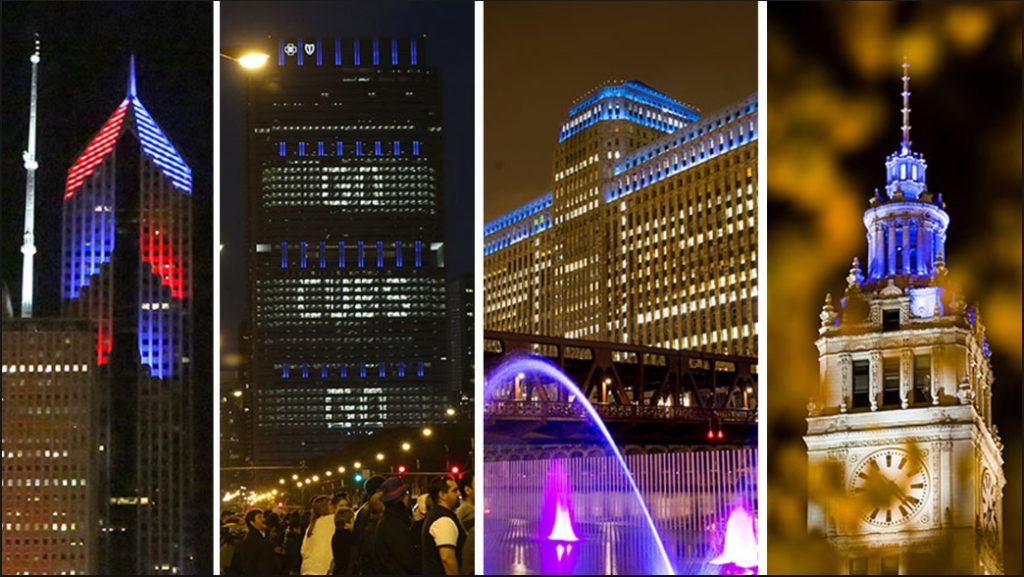 Outdoor Lighting
Similarly to window treatments, many property managers and owners simply consider the functionality of outdoor lighting without thinking about the appearance. The housing and design of your lights, as well as the types of bulbs you use, can affect the way your property appears—especially at night. Some of the types of lighting you should examine include:
Wall lights — As the name implies, these lamps hang directly from your walls, and can face upward or downward. Generally, these lamps do not use super bright bulbs, so their main use is aesthetic rather than practical.
Outdoor ceiling lights — These lamps can be recessed light fixtures set in your overhang, or pop out to aim toward a particular direction. Similarly to wall lamps, they do provide some light, but generally only a soft glow at night.
Security lamps — These lights can be set with motion sensors so they turn on as people and cars approach your building. Even if they do not include sensors, they are generally outfitted with bulbs which are brighter than decorative lights.
Path and bollard lighting — These lights promote a cozy, safe feeling for your building in the evening. You can either use low level lights which are set close to the ground and aim toward a path, or use bollard lighting which stand up and provide 360 degree coverage.
Lampposts — Tall lampposts offer so many design choices to contribute to the personality of your office building. If you are located in a historic district, you can choose curvy, nostalgic looking posts to adorn your property. On the other hand, geometrically shaped posts with hard angles can contribute to a modern, sleek look.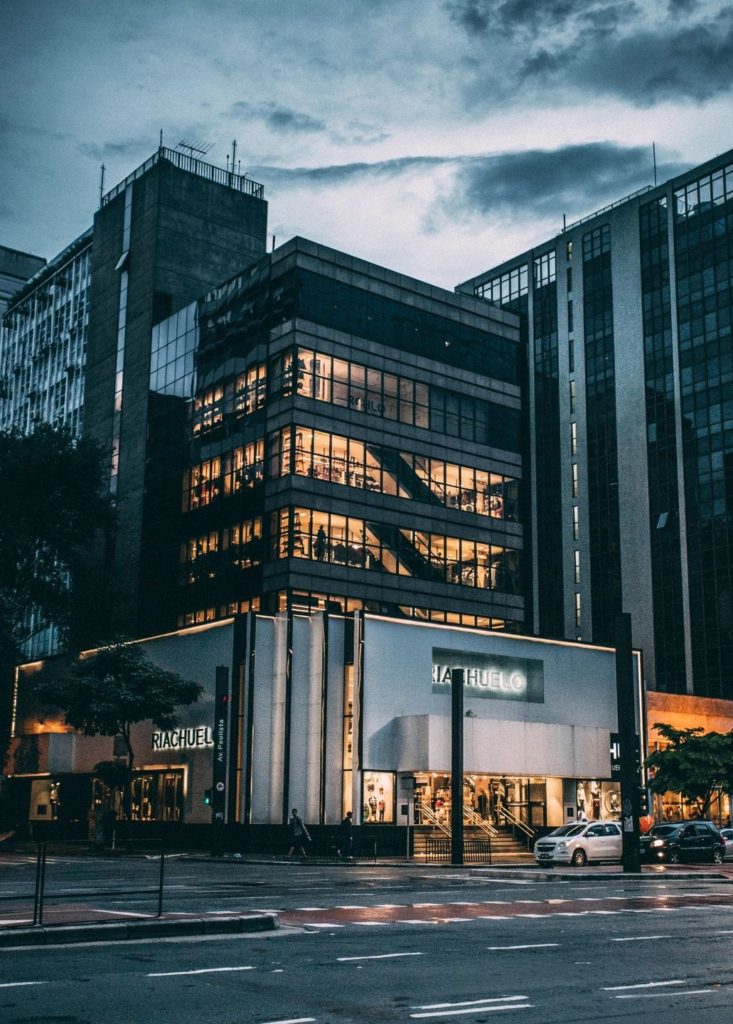 Landscaping
Even if your commercial property does not include soil or grass, landscaping design is still relevant! Should your office building be adorned with any of these items?
Potted plants — If your property is located in the concrete jungle, potted plants can add a breath of fresh air to your building's exterior. The bright colors of plants, even if they are not flowering, can break up the monotony of grey concrete, steel, and aluminum.
Fountains, statues, and sculptures — These objects also add visual interest to your property and can transform the first impression made by your building. They can be large and hulking, ornate and decorative, or slight and abstract, depending on the look you hope to create.
Pathways — Even if you do not need a pathway leading from a parking lot or sidewalk to your entrance, you can use pathways to add an artistic appeal to your exterior. Pathways can also decrease the lawn maintenance your property requires, as people are less likely to trample your grassy yard when a path has already been made.
Benches and tables — Although these aren't necessary for an office building, benches and tables encourage tenants and their employees to congregate in a pleasant atmosphere outside for lunch, morning meetings, or casual conversations after work.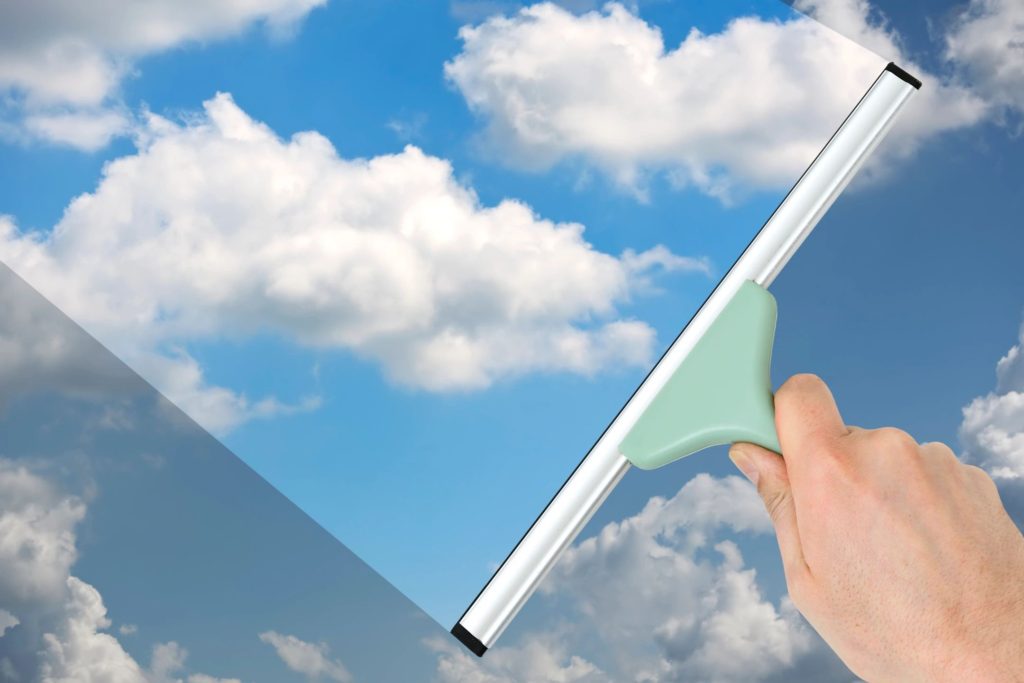 Exterior Refreshes
Even if you do not have the time or budget to incorporate new windows, lights, and landscaping elements to the exterior of your office building, you may want to consider economical refreshes to keep everything looking new and bright. Here are some easy ways to refresh your building:
High pressure wash — Get rid of black spots or stains that have formed on your walls with a high pressure wash. This process uses water flow as strong as a fireman's hose, and it can make your building look like it was just recently painted.
Window cleaning — Hire a professional cleaning company like Innovative Window Cleaning to come out to your property on a regular basis. Even if someone is responsible for cleaning the inside of your windows, factors like weather and insects can create smudges, spots, and foggy areas on the outside of the glass. Contact us today for a free estimate on our window cleaning services!
Follow Us: 
Share: