When you're getting ready to hire a new maintenance or cleaning vendor, you may feel overwhelmed by the number of businesses you can choose from. Although the greater Chicagoland region offers local chapters of several professional associations of maintenance and cleaning vendors, their websites can be difficult to search for qualified contractors. Even the Chicagoland Chamber of Commerce's member directory contains over 1100 companies to browse through! Here are some tips for choosing your next facility management vendor:
Look at vendors located in close proximity to your business.
Although distance is not the most important factor in the search for a qualified contractor, wouldn't it be nice to know that your HVAC repair person could make it out to your office in fifteen minutes if the air conditioning goes out? As simple as it may sound, performing a quick Google Maps search centered on your geographic region can prove an easy list to kick-start your vendor research. With Google Maps, you can even specify the minimum Google+ star rating you want to include in the search.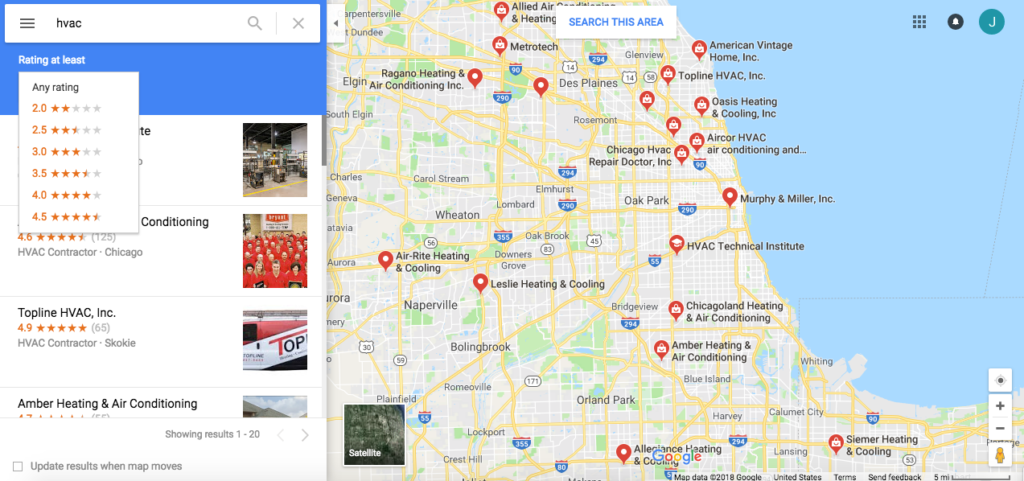 Thoroughly search through reviews and testimonials.
It's important to keep in mind that reviews don't share the full story of a company's qualifications. One disgruntled former employee or hotheaded customer can tank a star rating with just a few keystrokes. However, a contractor who truly cares about forming long lasting relationships with their clients will shine in their reviews. Relationship minded vendors will also take the time to ask each of their clients to consider writing a testimonial story for them.
As you read through reviews, use these questions to ensure you are seeing a well-rounded, accurate portrayal of the business:
Have I checked reviews on several different sites, including Yelp, Facebook, Google+, and the Better Business Bureau? If you only search one review site, you may see skewed results. For example, Yelp will choose to hide certain reviews from a company's profile page simply because the reviewer has not been using the website for very long, or posts reviews less frequently than others.
Am I looking at reviews for the correct business? Sometimes businesses have similar names, or may be independently owned franchises of the same umbrella corporation.
Am I looking at a review website which favors paid advertisers? For example, Angie's List and Thumbtack require paid subscriptions from companies who want to be able to edit their profile information, and Yelp lists positive reviews above negative reviews on the profiles of paid subscribers.
Make sure the reviews you read are authentic.
Typically, a legitimate review will include much more detail than spam. If all the reviews you read seem generic and short, you may want to discount their credibility. On the other hand, if reviews contain specific anecdotal stories about how the contractor went above and beyond for the reviewers, this is a great sign! For an example, check out this excerpt from one of our recent reviews:
"We're financial advisors, not maintenance personnel, and window cleaning was a time consuming task. We did our own for years because window cleaning services are so costly, however thanks to Innovative Window Cleaning we were able to finally concentrate on our business. We couldn't believe the low pricing, it was less than a handyman. We will always recommend your window washing service!"
In this review, you can see details about who the client is (a financial services business), and the primary detail about why the client was impressed (cost effective, specialized services). However, if the client had simply stated "We will always recommend your window washing service!" without any of the details in the first few sentences, the review would have been less trustworthy.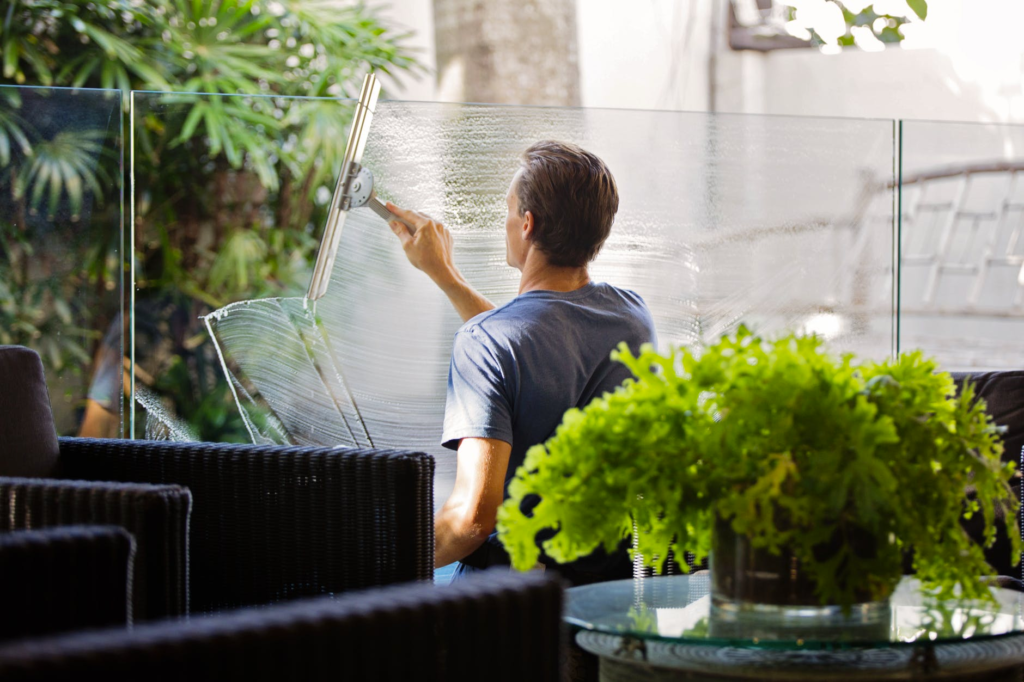 Prioritize longevity in your search.
No one wants to hire a vendor who will be here today and gone tomorrow. Not only is it a pain to restart the whole research process, but this 'ghosting' experience may cause you to question the quality of the work previously performed. Find out how long the vendor in question has been in business—if they've been around for over a decade, that says something about the quality of their work and customer satisfaction rates. Additionally, a contractor who has been around for a while presumably has more experience in their field than a newcomer.
Try to find specialists.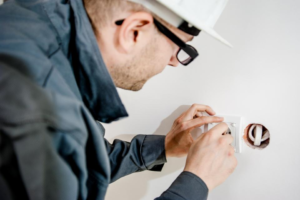 When you check out a vendor's website and click to see their list of services, does it ever worry you to see that they offer every service in the book? Although it is definitely possible for a company to offer a broad range of services and perform them all well, vendors who specialize in only a few related areas are more likely to have picked up on best practices and nuances involved in their industry. This is why Innovative Window Cleaning only focuses on glass cleaning, instead of cleaning in general—we know what where we excel, and we want to continue honing in on our craft.
Is your business on the lookout for a qualified window cleaning service? Give us a call at 888-535-1440 or contact us through our website to set up a free estimation appointment.
Follow Us: 
Share: